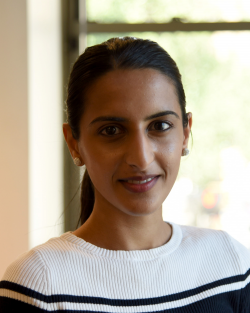 Here, you'll find information about my research in artificial intelligence and healthcare. Enjoy!
I have a passion for designing machine learning and artificially intelligent models for medicine. I firmly believe the healthcare sector can benefit from advanced in A.I. and am excited to be part of that change.
Here you'll find some of the projects that I have tackled over my career as a graduate student, postdoctoral fellow and now industry researcher. My publications range from tumor segmentation algorithms to neural networks which learns from weak labels. Take a look around!
Shazia Akbar, PhD